Scan the QR code to download the Otitis Media Guidelines App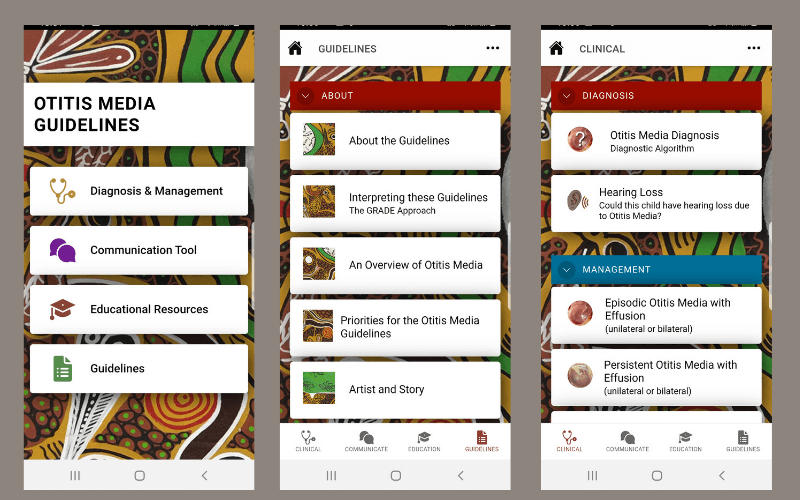 We are pleased to announce that the Otitis Media Guidelines app has received it's first major upgrade since it's initial release. The app was upgraded to the latest framework to ensure that it supports newer devices and any existing minor bugs have been fixed.
We have lots of plans for new features and improvements to the OMapp so keep a look out for any updates in the near future. In the meantime, if you have any ideas or suggestions please feel free to get in touch at cre_ichear@menzies.edu.au.