Scan the QR code to download the Otitis Media Guidelines App
How does the app work?
Diagnosis and Management
Walk-through algorithms to assist with clinical decision making for all types of Otitis Media with links to the evidence.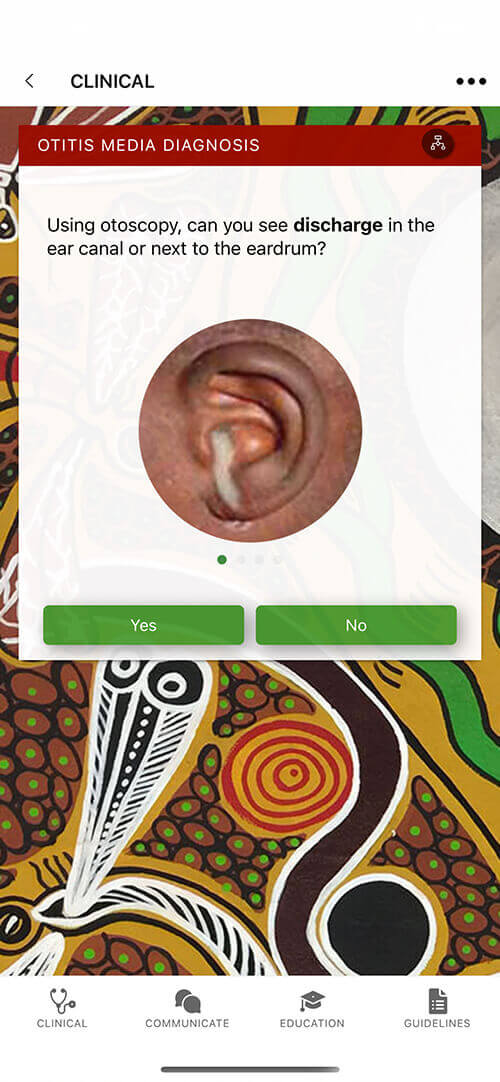 How does the app work?
Communication Tool
Audio recordings in multiple Aboriginal languages to assist the caregivers' understanding of messages and instructions regarding their child's ear health and hearing needs.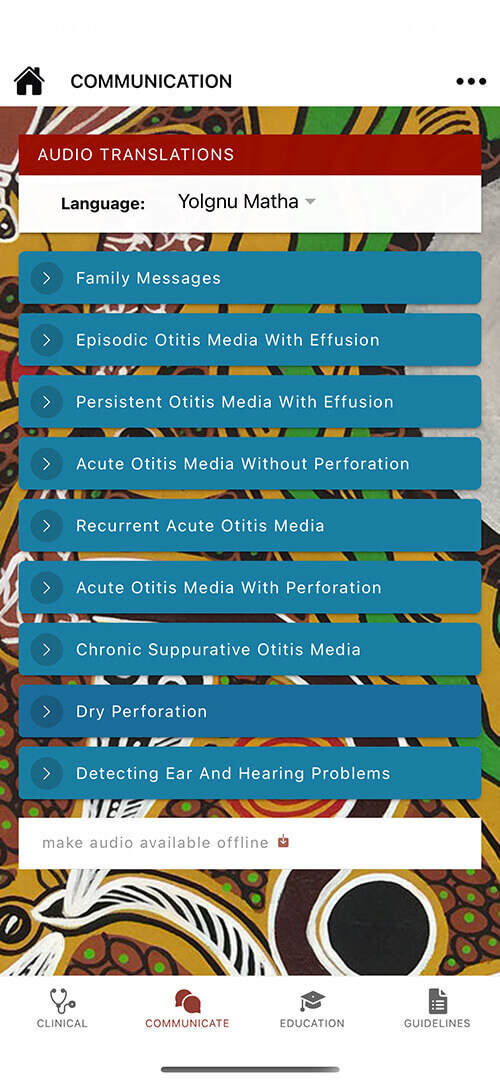 How does the app work?
Educational Resources
Pneumatic otoscopy videos and a quiz for Doctors. Cartoons to explain hearing loss simulation, how the ear works, how infections can be prevented, and understanding referral pathways.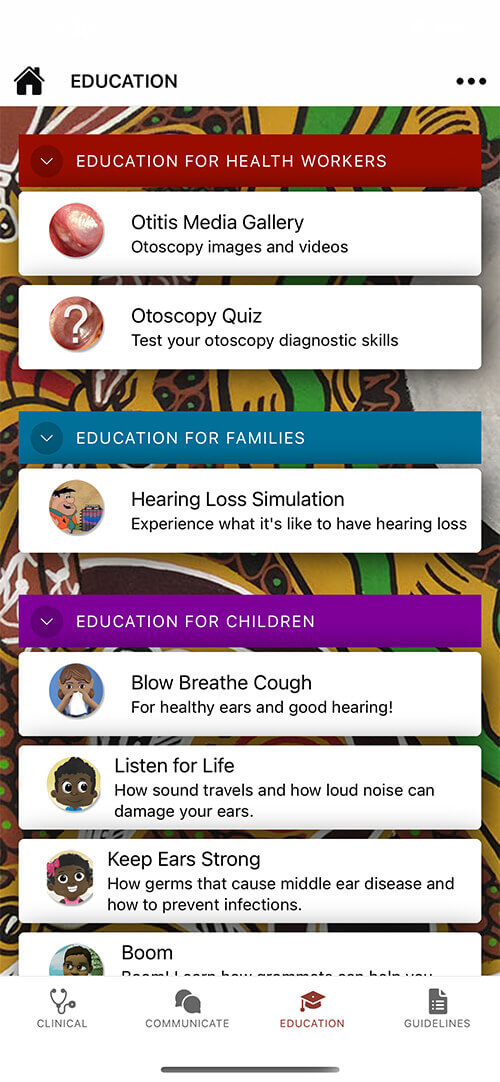 How does the app work?
Guidelines
Evidence summaries for all prevention and treatment strategies, recommendations and their strength, quality and confidence, effect size, overall benefit, "what happens" PICOT statements, and links to GRADEpro summary of findings tables.
See the Peer-reviewed Summary published in the Medical Journal of Australia .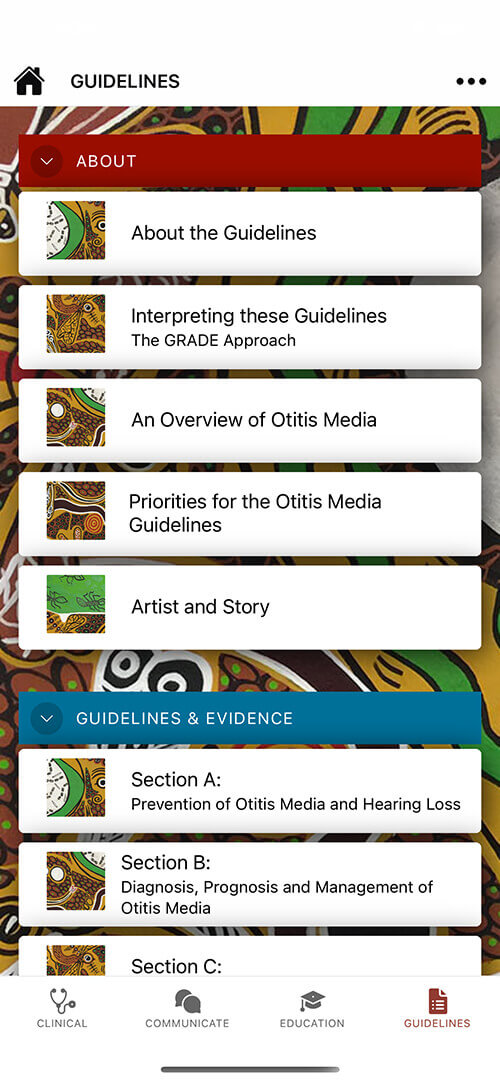 How to use the app yourself
The Otitis Media Guidelines app has been designed in an intuitive way for easy use in the clinic. For more information watch the quick introductory walk-through video.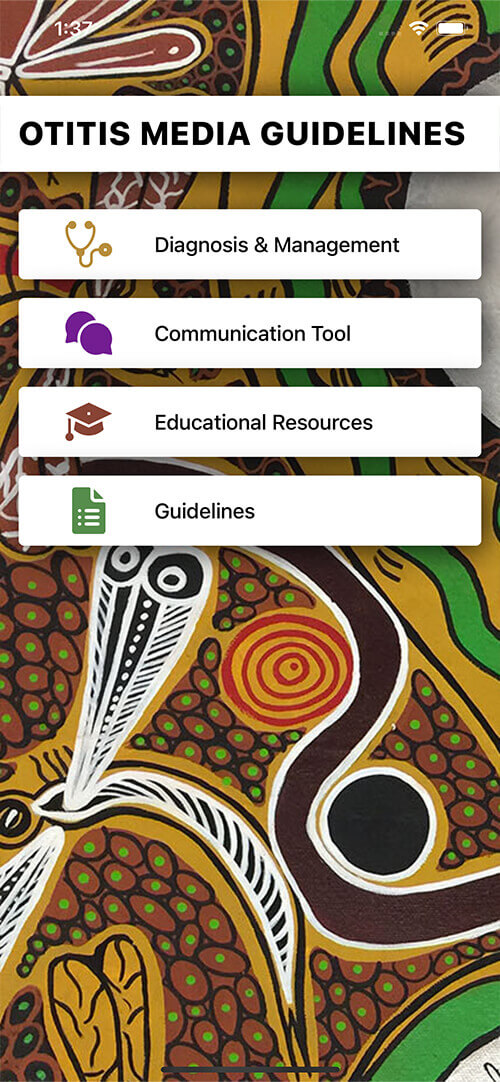 Other ways to access the Otitis Media Guidelines